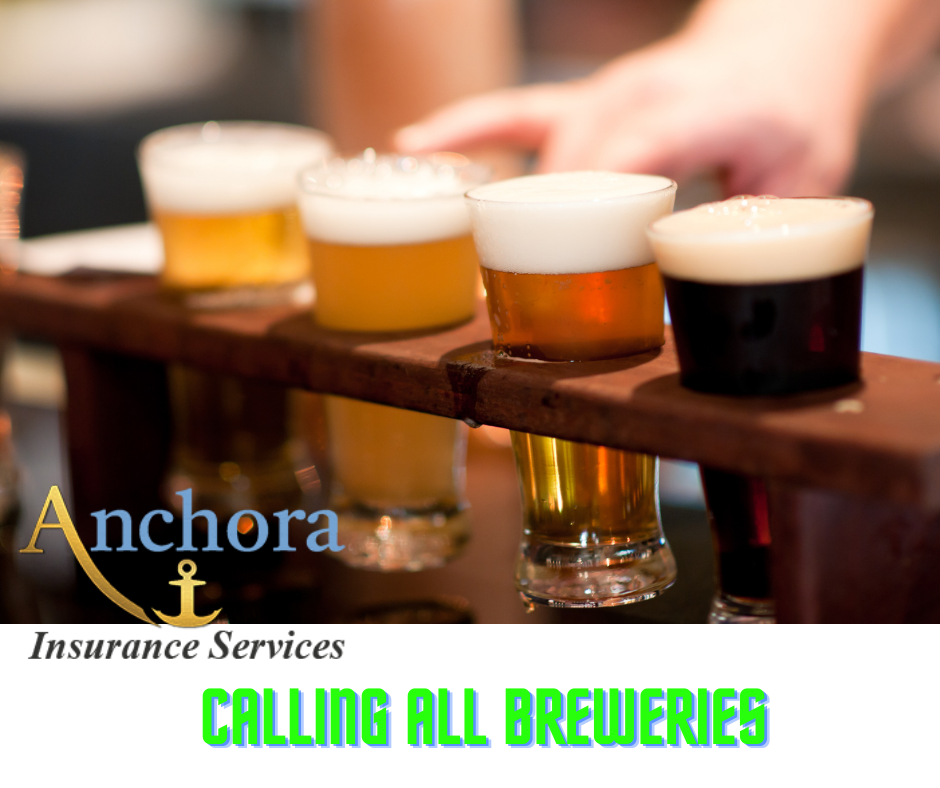 Are you a homebrewer looking to open a brewery??
Did you start brewing during Covid-19 pandemic and think – "Hey maybe I can do this on a larger scale?"
If so, here are a few tips…
Practice makes perfect – perfect means consistent
Get creative – try new recipes – but that goes back to point number 1, practice.
Leap of Faith – if you decide to open a brewery, remember there are many aspects to it: finding the location, buying the equipment, but most of all finding out about all the rules and regulations as well as the insurance needed to cover the potential business.
The types of insurance is needed can be confusing – talk to a professional insurance agent who can advise you properly. What questions should you ask for insuring your brewery? The following list can help:
Liquor liability can be extremely challenging to acquire and Anchora Insurance can help with this process, as well as the different types of insurance needed based on the variety of business practices unique to a brewery.
Brewery operations – hazards such as slip and falls, keg stacking, securing of hazardous materials are all issues to consider.
Will you allow tours? If so, you will need to make sure you are covered for the public to enter your facility.
Will you have a kitchen? There is always the possibility of potential exposure to food allergies or unknown food poisoning in the food purchased for preparation.
Will you have a tap room? Your facility can leave you exposed to slip and fall due to inebriation, not checking IDs resulting in possibly serving underage guests, not to mention with so many animals coming to work these days – will there be animals allowed which could open the possibility of dog bites?
Where are we going with this??? Well, everyone has a dream but the dream needs insurance… whether Liquor Liability, General Liability, Commercial Liability, Workers Comp., etc. That's where we at Anchora Insurance can come to the rescue – we want you to follow your dream but be protected with the right insurance for your brewery. Give us a call at (864) 232-5011 and speak to one of our commercial insurance specialists to review what coverages you need.